Image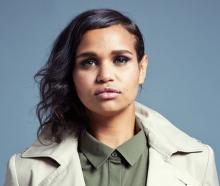 Keyarny Lamb
Actor, Model and Advocate
Keyarny Lamb is model, actor and childcare worker based in regional Victoria. She is a proud First Nations woman and works for an Aboriginal-led community organisation.
Keyarny grew up in a large family and strong community. She had conversations about race and racism from a young age and developed a passion for advocacy and justice. Experiences of racism at school led Keyarny to develop a strong sense of self and the importance of standing up for her beliefs. Throughout her life, experiences of racism and discrimination have strengthened Keyarny's resolve and commitment to justice. Her identity as a First Nations person has always been a source of strength, pride and belonging.
Now a mother of three, Keyarny makes sure her own children see their heritage and identity as a source of pride.